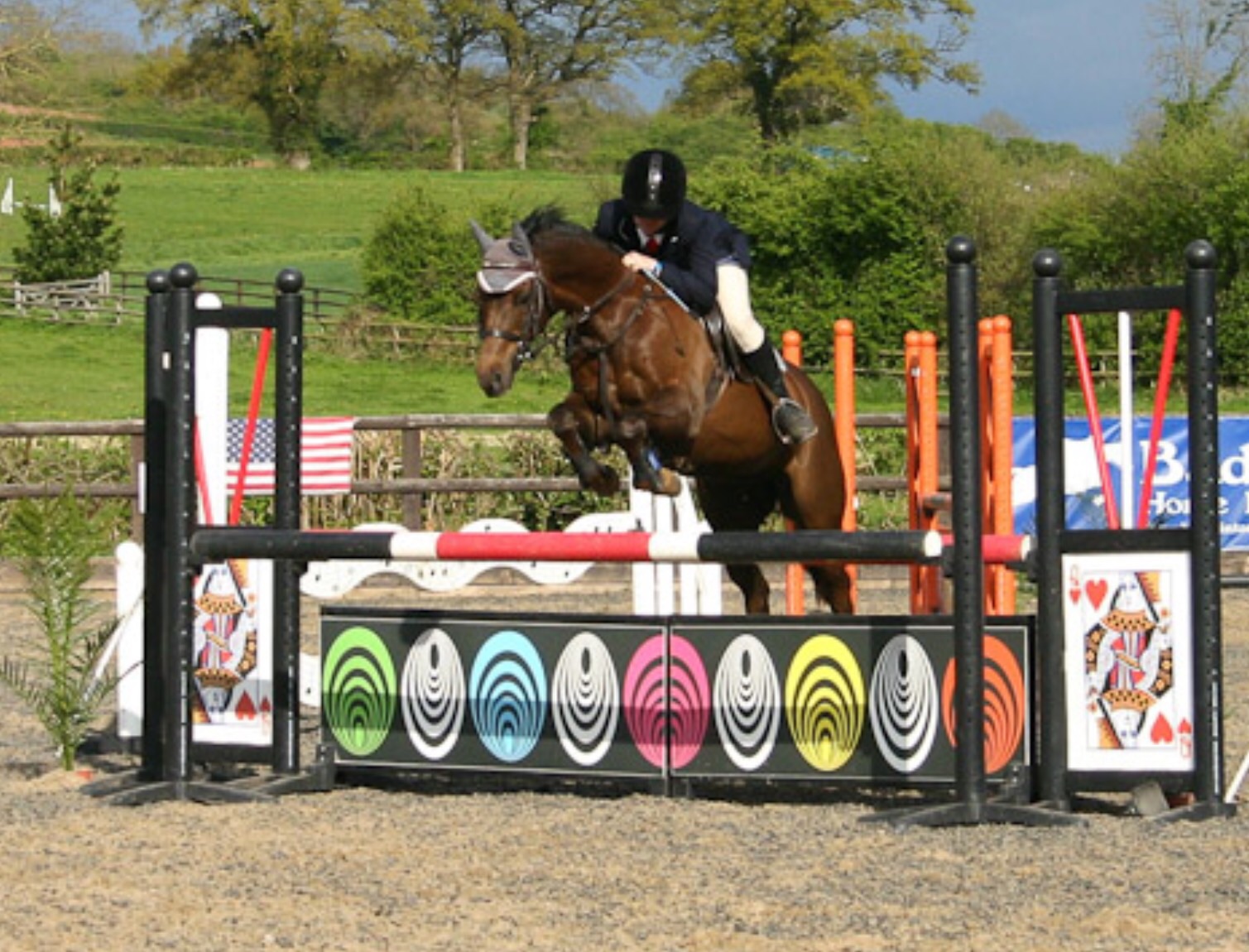 Show Jumping Arena Hire is £30 per hour for up to 2 horses & £5 for every
extra horse.
(Show Jump Hire is Cash Only Payment or Bacs before you Arrive)

Please clean up any droppings after your horse and report all breakages
before you leave.
Every Thursday we hold Clearound Show Jumping where you

can Jump as many rounds as you like on each horse for £10 per horse.

Starts at 10am:-
10.00 - 65cms
10.30 - 75cms
11.00 - 85cms
11.30 - 95cms
12.00 - 1.05cms
12.30 - 1.10cms
Most SJ Shows are held on Sunday (see What's On Calendar in Menu Bar)
Current Dates as Follows
Christmas Show
December 13th Xmas Rosettes Fancy Dress & Pruissance
January 3rd
Classes Start at 10.30am with the following:-
Class 1 60cms, Class 2 70 cms, Class 3 80cms Not before 12.30pm CMC
Class 4 90cms, Class 5 1mtre, Class 6 1.05cms, Class 7 1.10cms
We also have a Chase Me Charlie Class which has proved very popular, this is
always after the 80cm SJ Class which is not before 12.30pm.

Entries on the Day Cash Only! No Cheques or Card
If you wish to Pre-Enter you can Bacs Details are on the Contact us Page.
E-mail class details along with Horse & Rider Names.
We hold Cricklands qualifiers at all our shows.