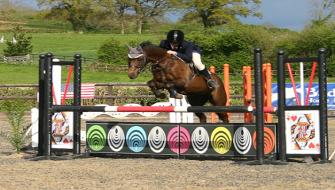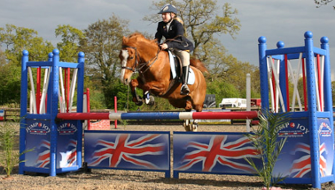 Tack Farm Event Centre has recently re located and is currently under construction it will be:-
a Purpose Built Equestrian Centre set in the beautiful countryside of Broadwas Worcestershire with
fantastic views and landscapes.
It will be A Show Event/Training Centre and the Home of Event Centre Owner
Tina Pedro who herself Show Jumps and Events and is regularly out on the Circuit with
her own Warmbloods.
Tina also Breeds Boxer Dogs therefore the Centre does Not allow Dogs on site at any time
TFEC will have First Class Facilities for both Horse & Rider
Facilities will Include:
Olympic Show Jumping Arena with a Full Set of Show Jumps inc Water Trays & Great Fillers.
A Dressage Arena with White Boards for practise purposes and the Occasional Event.
The Cross-Country Course will have a variety of heights and including 2 water complexes,
ditches, banks, drops & dykes, hedges, brush fences, corners, carts, houses, skinnies, owl hole and steps.
The Centre will be mainly for Training/Clinics and Hire of Facilities and the Occasional Shows over the
Summer Period :-
Training & Hire Days will hopefully begin in May 2020 pending time schedule of planning permissions